Swapping and reworking event with TLZ, The Reclaimery and Loanhood
This 24th of July we are going to be part of this wonderful event supported by Hackney Council.
LOANHOOD hosts a clothes swap event:
get your ticket here
Date and time
Sun, 24 July 2022
11:00 – 15:30 BST
Location
The Fixagon
Penn Street
London
N1 5FD
CLOTHES SWAP
They offer a token system for customers who bring no more than 5 items. Items will be categorised into relevant tiers (1, 2) based on the type, brand, RRP and condition. This will dictate how many tokens the customer can then use to shop for new items. 2 token items will have a yellow sticker assigned to them. This is a community driven swap where we accept items from high street up to high end.
HOW IT WORKS
Please bring no more than 5 items of clothing, accessories and/or footwear freshly cleaned * and ready to go on the racks. We accept all shapes and sizes including children's clothing.
DROP 10:30- 15:30
Rolling drop and swap
You will be able to drop and swap all day, so from 10:30am until 3:30pm you can drop and swap your items.
Bring up to 5 items to trade for tokens. Items will be assessed by the Swap Shop Assistants on arrival and displayed on the rails.
Once you give us your clothes we will categorise them and give you tokens in return.
There is a grouping system of clothes based on Recommended Retail Price (RRP) and condition. This will dictate how many tokens you receive and can swap on the stalls.
You will be allocated swap slots to create a more relaxed experience.
SWAP
11:00- 16:00
Browse the rails and use your token currency to exchange for new preloved items. You can only swap if you have dropped items during the drop period.
WHAT TO BRING
Clean and of good quality.
Free of faults or minor repairs
Something you once valued or will be valued by someone else. Ask yourself - would you give this to a friend?
*No Underwear/Swimwear
All items will be assessed using LOANHOOD 'Swap-Shop Item Guide' by our Swap Shop Assistants.
TOKEN CURRENCY
1 Token – preloved under £50
2 Tokens - preloved over £50 & great condition (keep an eye out for the yellow stickers)
*Any particularly valuable or special garments will be assigned their own token currency and showcased amongst the items.
If you run out of tokens, extra tokens will be free purchase for £1 each.
TERMS & CONDITIONS
DROP - The value of each items will be assigned by the Swap Shop Assistants and unchangeable after donation.
SWAP - You can only swap if you bring items to exchange.
SHOP -We can refuse any items brought to the event that do not meet the criteria of the token system. We appreciate your honesty. Please refrain from taking any garments you have not officially swapped.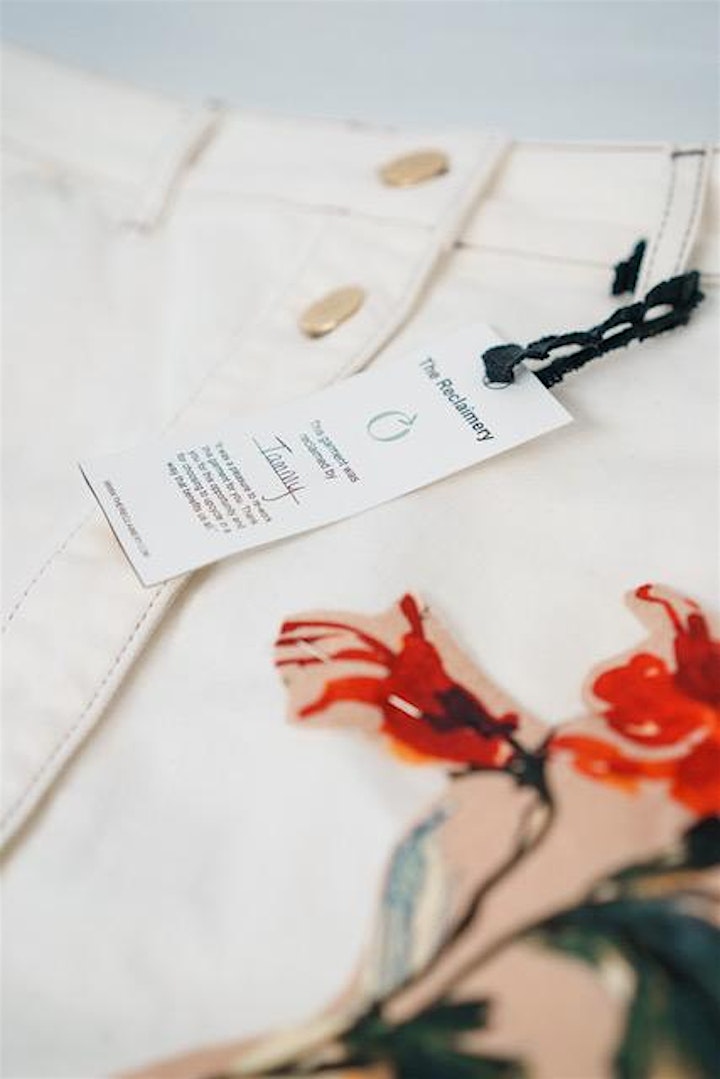 The Reclaimery is a circular platform that helps consumers thrive. They focus on social and sustainable practices, carefully working only with what already exists and local communities to reimagine products that positively impact both people and the planet.
Their reclaimers recreate and restyle old garments, waste materials and deadstock fabrics using artisanal techniques to reclaim the forgotten value of old pieces, allowing a new collaborative synergy to be born.
What they will be doing:
The Reclaimery will help you to make your pre loved pieces one of a kind, for you to fall in love again by restyling them and making them more desirable than new!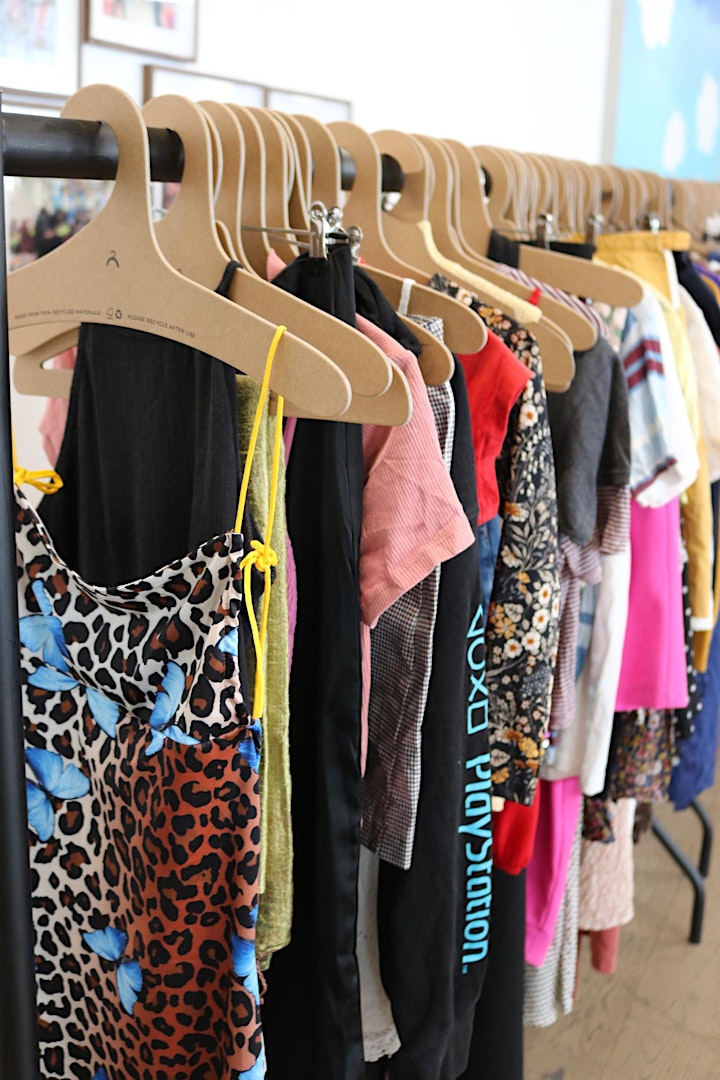 LOANHOOD is the fashion rental app made for people who want to wear new stuff without buying new. Done with waiting for a sustainable change to happen, its three female co-founders came together to make it happen. On the app, Loaners can borrow other people's clothes or rent out their own to make some money. It's reinventing the way fashion works (for the better). 
It's not just clothes LOANHOOD like to share. We've got a lot of knowledge about the fashion industry and sustainability. We want to get everyone hyped up on slowing down fast fashion. 
Join our waitlist and get early access to the fashion rental app HERE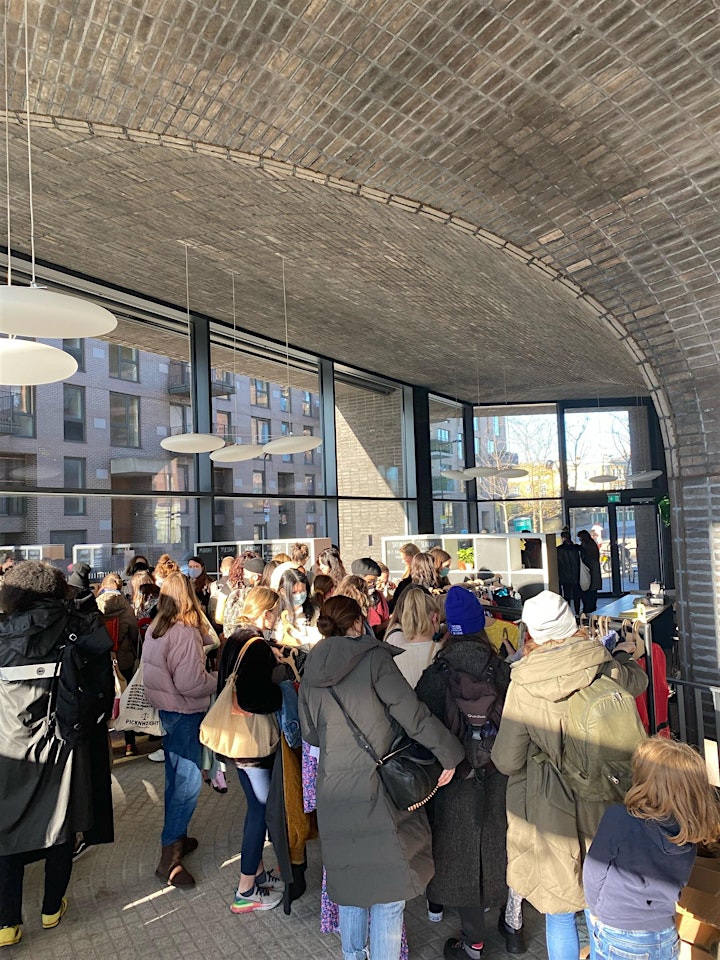 COVID-19 ACTIONS (Dependent on government guidelines at time of event)
See guidelines from the World Health Organisation
Risk Assessment available on request
DISCLAIMER
We take no responsibility for garments donated and swapped. Please bring items you are happy to swap and emotionally detached from. You may not find items of the same quality as the ones you bring. Once you have donated an item you will not be able to change your mind after token exchange. LOANHOOD accept no liability for any claim or loss resulting from any transaction taking place at the swapping event. All garments remaining after the event will be donated to local charities